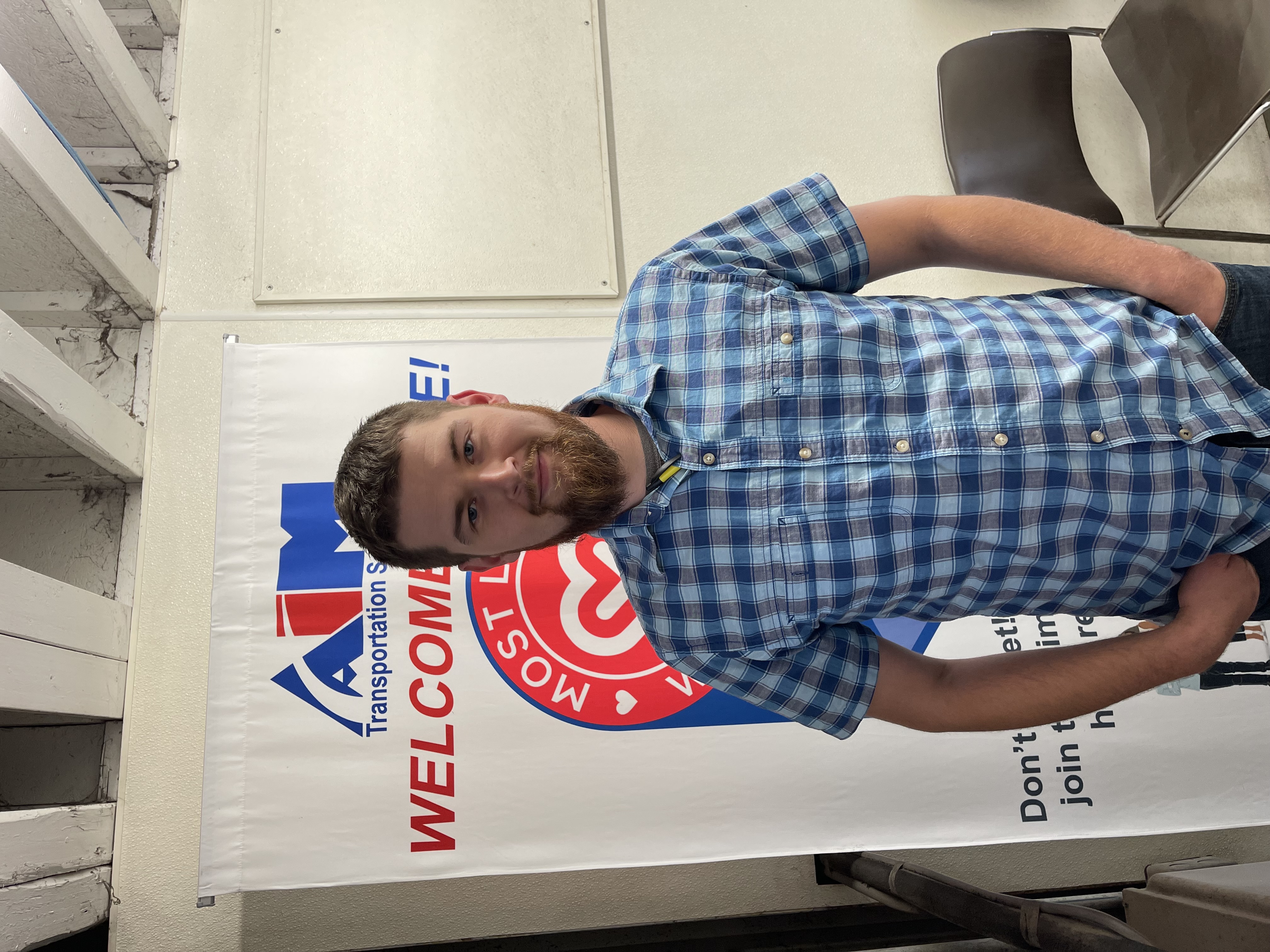 Aim Transportation Solutions is excited to announce that after joining the company as a diesel mechanic in 2020, Kevin Reed has been promoted to Corporate Trainer. 
Kevin grew up around trucks and heavy equipment and knew at a young age that he wanted to work with them one day. He attended school at New Castle School of Trades where he trained under Dean Kennedy, Aim's Director of Warranty and Training, and obtained his associate degree in heavy-duty repair. 
As a corporate trainer, Kevin will help with the ongoing continued education and training of Aim diesel mechanics. 
"I like working at Aim because everyone that works for Aim comes from a different walk of life and yet we all come together to promote the company," said Kevin. "Aim has such a comfortable feel to it that we can all communicate like good friends, and that is ultimately what makes Aim such a great place to work."
"Becoming a corporate Trainer has, since day one at Aim, been my goal position," Kevin continued. "It's pretty cool to see that happen now. This position has the ability to support so many aspects of the company it is unreal."
"Kevin came to work at Aim in 2020 as a technician at the Wheatland facility, where he quickly proved himself to be an asset," Dean Kennedy said. "Kevin is a very capable individual who will dive in and get the job done. He has proven this repeatedly on the typical Aim units, and some unique customer units that came through the door. His commitment to understanding vehicle systems and solving problems will make him a great addition to the Training and Technical support team."
When asked what he would tell someone looking to start a career with Aim, Kevin said: "Aim makes their employees a priority and the work environment is very friendly." 
"Since joining Aim, I have learned A LOT, to say the least, and still learning more every day," Kevin said. "I've learned how to manage my time and anxiety when presented with a big workload,"
"I would like to say thank you to my peers for appreciating my skills and not just putting their noses down to the ground and moving on," Kevin added.
As a father to two young ones, Kevin spends much of his free time with his kid along with his fiancé. He also enjoys building and fixing things up around the house and taking on mechanical tasks here and there. 
Are you interested in joining Aim's team? Contact our Talent Acquisition Team at recruiting@aimntls.com or apply here.