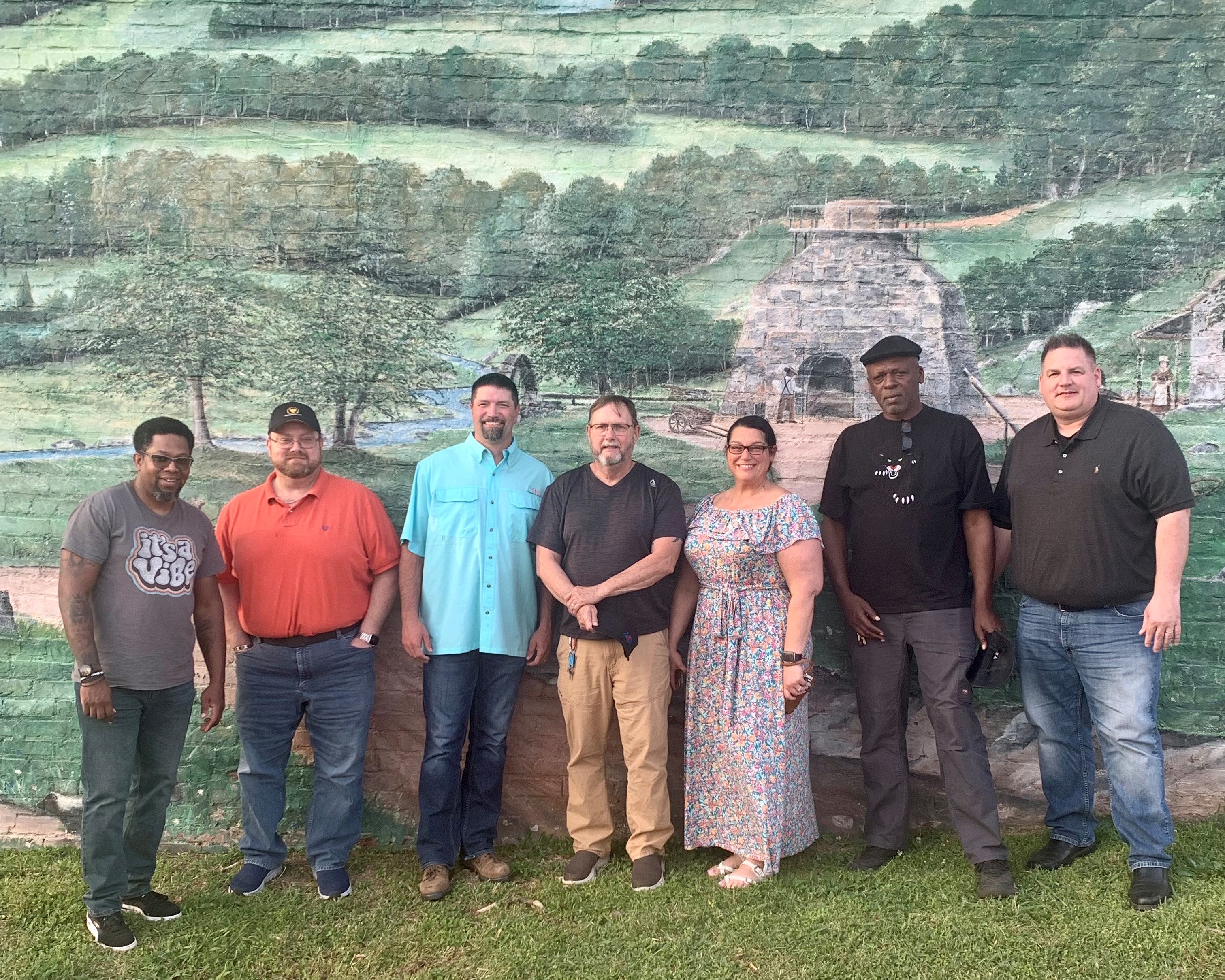 This year marks five years since Industrial Commodities, Inc. (ICI Foods) joined the Aim Integrated Logistics team. As a celebration of this partnership and a gesture of appreciation, Senior Vice President of Integrated Sales Tom Reda and Regional Director of Logistics Tommy Culpepper traveled to Kings Mountain, NC to take the ICI team out for a night on the town.
Reda and Culpepper were joined by ICI drivers and partners for a tour of the ICI plant and dinner.
"Facility tours and business dinners like these allow us to forge meaningful, trusted, long-lasting one-on-one relationships with our customers," said Senior VP of Integrated Sales Tom Reda. "We were grateful to have the ICI team take the time to join us to break bread and celebrate five years of partnership."
ICI Foods delivers high-quality food and beverage ingredients to customers across the United States. Since partnering with Aim in 2018, ICI has been able to utilize the recruiting and retention efforts of Aim Integrated Logistics to add new drivers and vehicles to their operation, maximizing their distribution efforts and enhancing supply chain operations. Thanks to Aim's rigorous recruiting and safety standards, ICI has put together an excellent team of drivers to seamlessly integrate with their brand and deliver best-in-class service to their customers.
ICI Distribution Center Manager Jody Bingham said, "The group of drivers who work on this account today are some of, if not the best drivers I've ever worked with."
Aim Integrated Logistics, a division of Aim Transportation Solutions providing freight brokerage services and dedicated fleet solutions helps partners, like ICI, focus on their core business. Aim Integrated Logistics' dedicated fleet service, at its most basic, provides businesses with trucks and drivers. What's unique about this division (a Top-25 Carrier in the nation according to Transport Topics as well as Armstrong & Associates) is that it elevates this basic principle, working hand-in-hand with customers to engineer unique solutions that increase efficiency and maximize profitability for their specific operations. So, rather than force businesses into a specific, pre-determined logistics model, Aim Integrated Logistics builds the model around a business's specific needs.
"I cannot overstate how sincerely we appreciate the close relationship we've built with ICI. It was an honor to be able to celebrate their fifth anniversary as an Aim customer," said Regional Director of Logistics Tommy Culpepper. "They are a great group to work with and we look forward to many additional years of successful partnership."
Photo Caption:
From Left to Right
Rodney Harrell - Aim Driver
Jody Bingham - ICI Distribution Center Manager
Troy Walker - Aim Driver
Sammie Atkins - Aim Driver
Donna Crawford - ICI Operations Specialist
Adrian Hall - Aim Driver
Tom Culpepper - Regional Director of Logistics