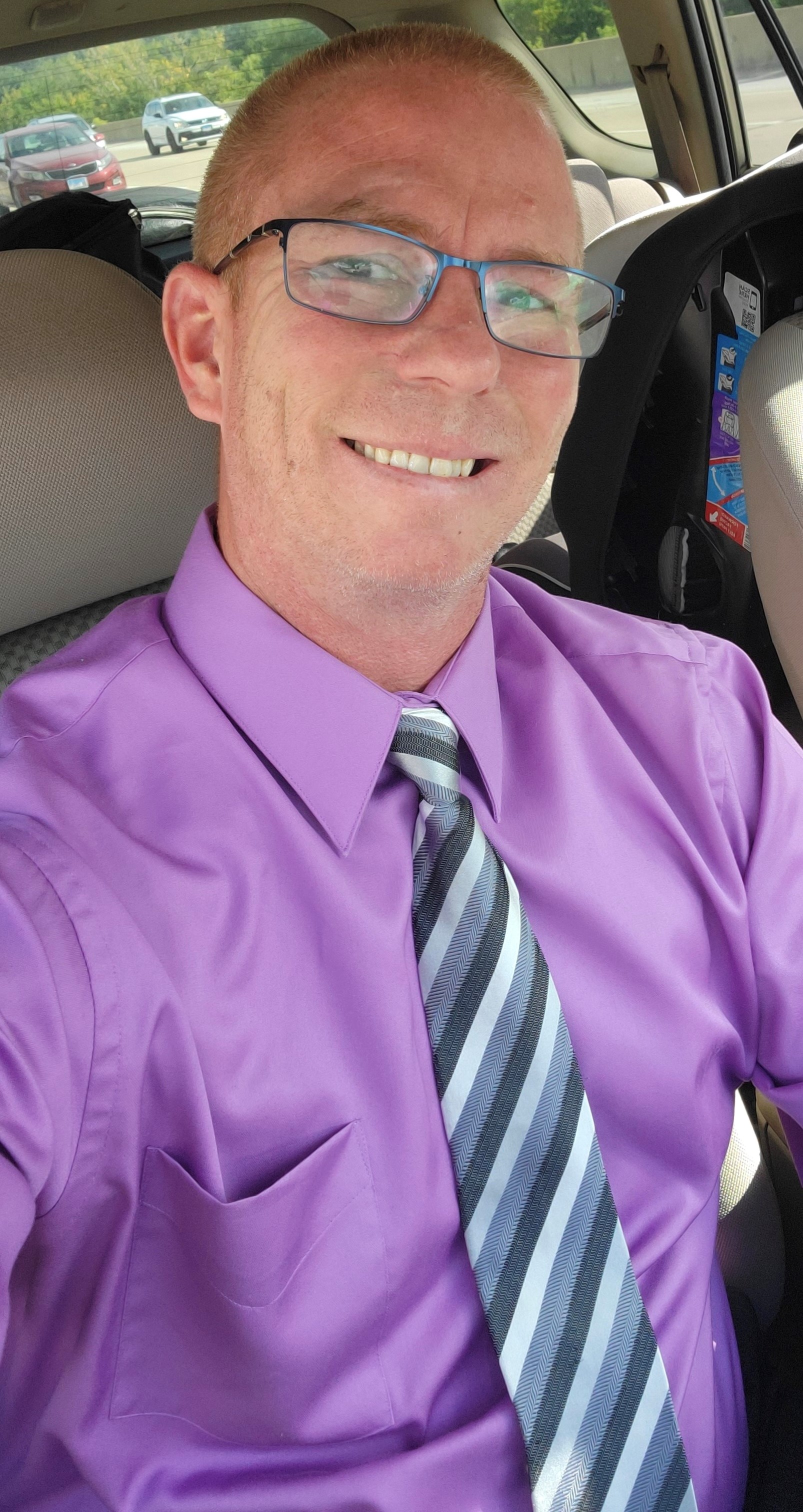 Veterans Day is an essential commemoration, honoring the immeasurable sacrifices and selfless dedication of the brave individuals who have served in the United States Armed Forces. This significant day serves as an expressive reminder of the valor, resilience, and unwavering commitment demonstrated by veterans in safeguarding the nation's freedom and protecting its citizens. 
Beyond celebrating the heroic deeds of these remarkable individuals, Veterans Day serves as a powerful opportunity for the nation to express profound gratitude and respect for the enduring contributions made by those who have valiantly served their country. 
In honor of Veterans Day, we're spotlighting Aim Transportation Solutions own Matt Matyas, Shop Admin of Elmhurst, IL, shop, who is one of the brave, heroic people who gave a part of his life to the service of our country. Matt joined the United States Marine Corps straight out of high school. 
"I decided to enlist because I wanted to follow in my dad's footsteps," Matt said. "He enlisted right out of high school and I knew it was something I wanted to do as well. I wanted to go do something with my life."
"My dad served in the Marine Corps during the Vietnam War from 1968 - 1972, where he started as a radio operator and then switched over to a sniper," Matt continued. "I served in the Marine Corps starting in 1998 and started as an MP. When I got out I worked my way up to E-4, Corporal. My brother, Stephen, decided to enlist in 2008. He did aviation elections for the Marine Corps and then he decided to enlist in the Coast Guard where he was an electrician for them." 
"We all took different paths, but the goal was the same. To do something with our lives and make a difference by serving our country," Matt said. "It's pretty cool to think about how my dad decided to serve and then both myself and my brother followed in his footsteps." 
At Aim, Matt is the Shop Admin for our Elmhurst, IL, location, which is a suburb of Chicago. The focus of his job is to be the first point of contact with customers who bring their trucks in for maintenance. But, that's not the only thing Matt does. He brings in a great attitude and is willing to get his hands dirty and help out around the shop, in the yard, and even with the rentals. Always a team player, Matt is willing to help wherever and whenever. 
Matt said his favorite part about working at Aim is the people. "Everyone is always willing to help out and get the job done. It's amazing how supportive the entire team is. I always have an opportunity to do all sorts of things and stay busy."
"When I was looking for a job a little over a year ago, I applied with Aim because I have always been around trucks and driven plenty of them and decided I liked being around trucks and I liked what Aim had to offer in terms of being able to support my family," Matt added. I also like being able to always be on the move and I get to do that with my job at Aim. It made sense to take the job with Aim and I am glad I did."
At Aim, we proudly support military veterans and their families. For decades, we've been a military friendly-company, providing rich, rewarding careers to former and active-service men and women. Everyone at Aim deeply values the service and sacrifice of these brave individuals who serve our country, and we're honored to provide them with great careers to support them and their families.